Welcome to Neville Dental Care! Our practice offers quality dental care for every member of the family. Whether you need preventive care or complex restorative care, our experienced dentist offers comfortable dental treatment conveniently located in Bucks County.
Abigale P. Neville, D.M.D.
Dr. Abby Neville graduated from Virginia Tech with a B.S. in Biology in 2000. She pursued her dental studies at Temple University School of Dentistry, graduating in 2004 with honors. She lives in Holland with her husband, Gabe, and their four children, Eric, Claire, Anneliese and Drew.
Dr. Neville has had a lifelong passion for teeth. She is thrilled to have opened her family practice in her local community. Dr. Neville also serves her community with mobile dentistry care as the Owner and Chief Dentist of The Traveling Dentists. She recently opened The Better Sleep Dentists to provide comprehensive treatment and education on sleep apnea with the latest non-invasive custom dental appliances and gentle laser treatments. 
This fall, Dr. Neville will be traveling to Kenya with World Ministries International on her first international dental volunteer mission trip to help meet the oral health needs of the local community. 
Danielle Teitelman, D.M.D.
Dr. Danielle Teitelman wanted to a dentist since she was a teenager in braces! She grew up in Doylestown and then attended Saint Joseph's University with a degree in Biology and a minor in Healthcare Ethics. She continued her education at the University of Pittsburgh School of Medicine where she received her DMD. Following dental school Dr. Teitelman completed a one-year General Practice Residency at Lehigh Valley Health Network.
Dr. Teitelman is an active member of the American Dental Association, Pennsylvania Dental Association, and the Montgomery Bucks Dental Society where she holds a position on the executive board. Due to her commitment to learning and advancing in dentistry, Dr. Teitelman attends continuing education courses and study clubs throughout the year. She is dedicated to providing comprehensive dental care and lives by the philosophy that every patient deserves honest, high quality dental work in a comfortable and safe environment.
In her spare time, Dr. Teitelman enjoys reading, yoga, traveling, spending time with her friends and family, and playing with her dogs, Stanley and Frankie. She is married and lives in Doylestown with her husband.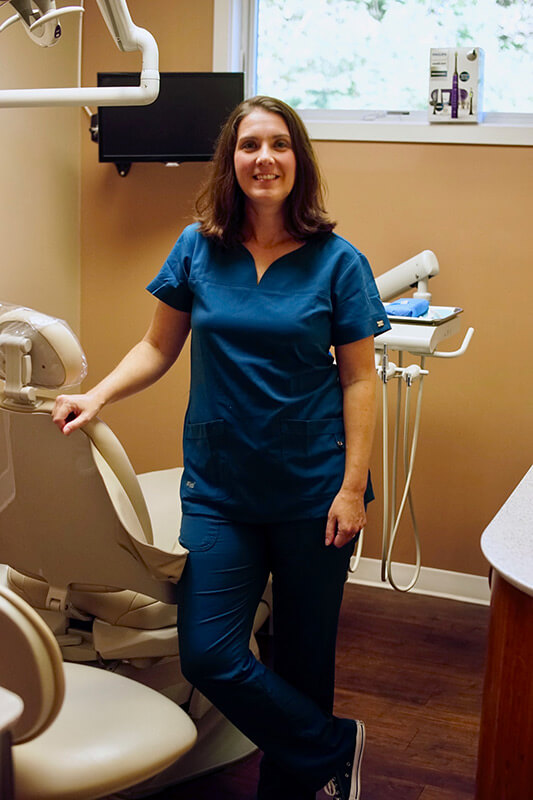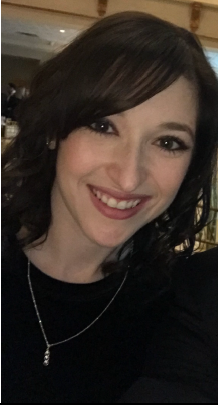 Your Family Dentist in Holland, PA
Neville Dental Care provides a variety of services for families around Holland, PA. Children and elderly are always welcome here. At Neville Dental Care, our focus is on providing a friendly, welcoming place where you'll always feel comfortable. Whether you're in need of a routine dental check-up or more intensive or emergency care, call us for an appointment.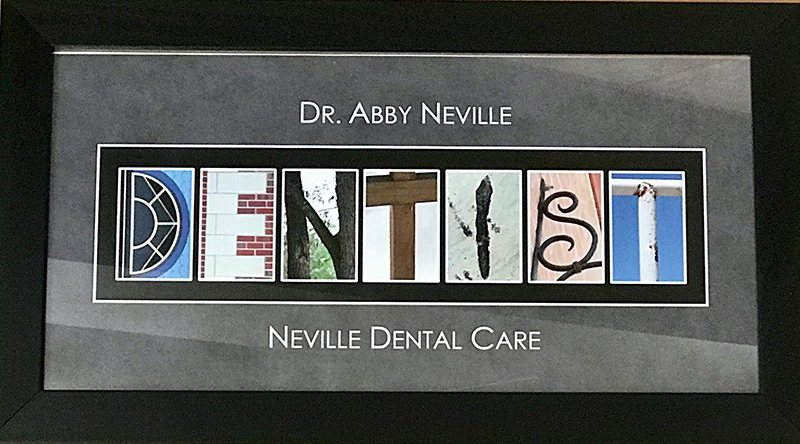 Preventative dental care is crucial to your overall good dental health. Dr. Neville works with each individual patient to answer questions and address needs in order for you to maintain a bright, healthy smile. Preventative dental services include teeth cleaning and polishing, fluoride treatment, tooth sealants, mouth guards, TMJ treatment, and individual instruction in at-home dental care.
Common in-office procedures include:
Comprehensive dental exam
Oral Cancer screening
Periodontal (gum) exam
Oral hygiene maintenance
Regular and deep cleanings
Dental Sealants
Regular dental cleanings are the best investment in your smile. At your initial appointment and regular check-ups every six months, a trusted dental hygienist will gently and thoroughly clean your teeth. Cleanings help prevent cavities, tooth decay, gum disease and other conditions. A regular cleaning includes the removal of plaque, calculus and stains from teeth using ultrasonic and hand instruments. A fluoride treatment will also be applied to maintain the benefits of each dental cleaning. 
Routine procedures include:
Tooth-colored fillings
Crowns and Bridges
Inlays/Onlays
Implant restorations
Root Canal treatment
TMJ treatment
Night guards and athletic guards
Partial and full dentures
Snoring appliances
"Dr Neville does beautiful work from tooth colored fillings to crowns. Both her staff and herself are knowledgeable, caring and helpful. She sees children and adults. My children and friends love to go to the dentist. She is highly recommended."
Dr. Neville strives to help children feel comfortable and have fun when they visit her office. Our relaxed atmosphere encourages children to enjoy their regular dental visits and allows them to look forward to visiting as they grow and develop. Dr. Neville likes to see children twice a year starting at age 2 for regularly scheduled teeth cleanings and oral exams in order to ensure strong, healthy smiles! conditions. A regular cleaning includes the removal of plaque, calculus and stains from teeth using ultrasonic and hand instruments. A fluoride treatment will also be applied to maintain the benefits of each dental cleaning.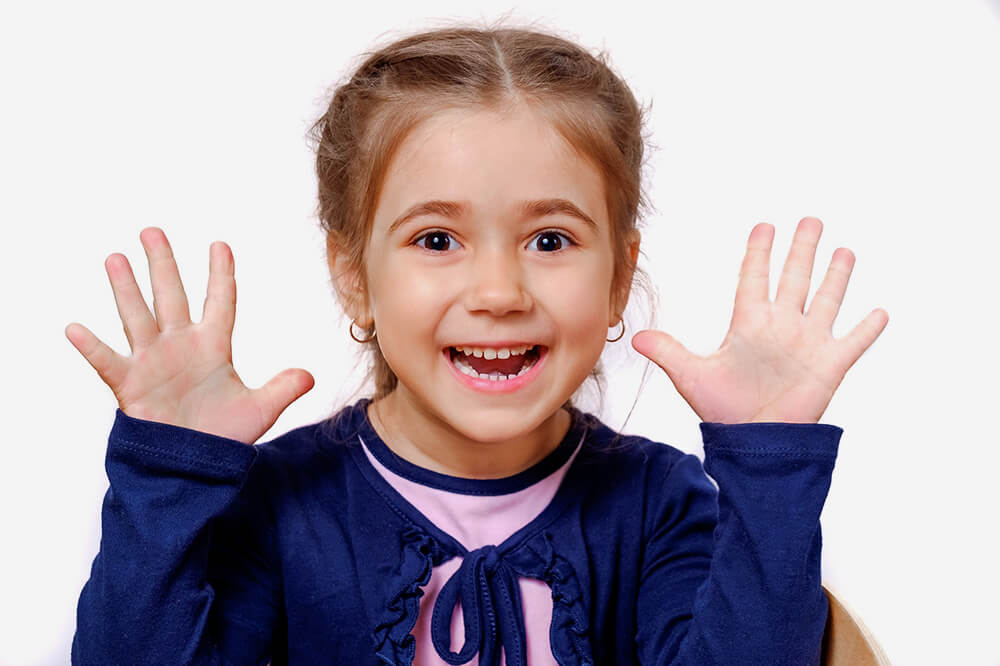 A bright, beautiful smile can help with self-esteem, confidence and overall appearance. With the latest technologies available, improving your smile has become faster and more affordable. Our cosmetic treatments can improve or correct bites, whiten teeth, change size or shape of teeth, and fill in unattractive gaps between teeth. Neville Dental Care offers a variety of options so that you can decide which cosmetic dental treatments are right for you,
Options include:
Veneers/Laminates
Partial and full dentures
We are located at:
295 Buck Road, Suite #305
Holland, PA 18966
"The best dentist around! I've probably referred half a dozen people to her already and they've all said the same thing. It's crazy when you don't dread going to the dentist anymore after becoming a Neville patient."
Dr. Abby Neville has procured the most state-of-the-art dental equipment for her modern dental practice. She even uses the new innovative iTero intraoral digital impression scanner for more accurate restorations plus it eliminates the unpleasant traditional putty impression material. You can also enjoy a soothing chair massage and watch TV while receiving gentle dental services.
In the event of a cardiac emergency, Dr. Neville has an AED onsite and is trained to utilize it if necessary. The safety and comfort of her patients is her highest priority.
Dr. Neville is also dedicated to creating a green, paperless office and aims to use as many recyclable products as possible for her family dental care.
Dr. Neville is also proud to showcase artwork from her local patients in her office.
We are located at:
295 Buck Road, Suite #305
Holland, PA 18966