Your first visit to our office is designed to familiarize you with our dental practice and introduce you to our compassionate, caring team of dental professionals. We encourage questions and strive to always deliver the highest quality of dental care available.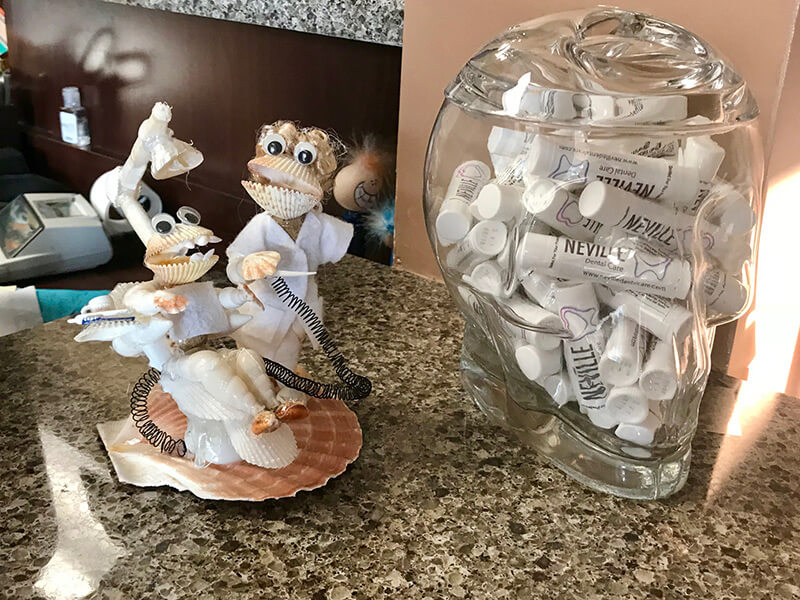 At your first appointment, Dr. Neville will conduct a patient consultation and perform a comprehensive dental exam that includes a visual examination, charting of your teeth, periodontal probing and diagnosis and treatment recommendations to fit your personal needs. In addition, Dr. Neville may order and examine x-rays of your mouth. These digital images will help Dr. Neville establish a baseline of your dental health, as well as identify potential problem areas not visible during a visual examination of your teeth. The digital x-rays include a periapical view and bitewing x-rays that allow Dr. Neville to evaluate and diagnose unique dental conditions.
Patient Forms
Please take a moment prior to your scheduled appointment to complete our patient forms. We ask that you complete the forms prior to your appointment so we may better assist you in a timely manner. Thank you for the confidence you are placing in our office, we look forward to assisting you with all of your dental needs.
"The absolute best!!!! On top of being a knowledgeable and talented dentist Dr Neville is so nice! She and her staff make a trip to the dentist a pleasure!"
At Neville Dental Care our goal is to maximize your insurance benefits and make any remaining balance easily affordable. If you have any questions regarding your insurance benefits, please don't hesitate to call our office to review your concerns.
Our fees are based on the quality of the materials we use and our experience in performing your needed treatment. To facilitate our goals, we have developed the following financial options:
Major credit cards such as Visa, MasterCard, American Express, and Discover are accepted in our office.
We offer convenient and flexible payment plans on approved credit. We offer financing through CareCredit.
Although we no longer contract with any dental insurance plans, we will gladly submit to your insurance. We also offer our in house savings for our patients who do not have dental insurance benefits. 
If you would like to review our financial arrangement options in advance of treatment, please call our office.
We are located at:
295 Buck Road, Suite #305
Holland, PA 18966