Your Family Dentist in Holland, PA
Neville Dental Care provides a variety of services for families around Holland, PA. Children and elderly are always welcome here. At Neville Dental Care, our focus is on providing a friendly, welcoming place where you'll always feel comfortable. Whether you're in need of a routine dental check-up or more intensive or emergency care, call us for an appointment.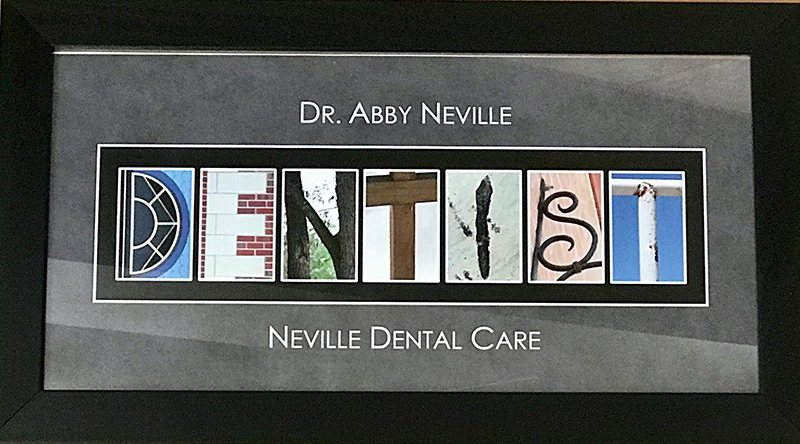 Preventative dental care is crucial to your overall good dental health. Dr. Neville works with each individual patient to answer questions and address needs in order for you to maintain a bright, healthy smile. Preventative dental services include teeth cleaning and polishing, fluoride treatment, tooth sealants, mouth guards, TMJ treatment, and individual instruction in at-home dental care.
Common in-office procedures include:
Comprehensive dental exam
Oral Cancer screening
Periodontal (gum) exam
Oral hygiene maintenance
Regular and deep cleanings
Dental Sealants
Regular dental cleanings are the best investment in your smile. At your initial appointment and regular check-ups every six months, a trusted dental hygienist will gently and thoroughly clean your teeth. Cleanings help prevent cavities, tooth decay, gum disease and other conditions. A regular cleaning includes the removal of plaque, calculus and stains from teeth using ultrasonic and hand instruments. A fluoride treatment will also be applied to maintain the benefits of each dental cleaning. 
Routine procedures include:
Tooth-colored fillings
Crowns and Bridges
Inlays/Onlays
Implant restorations
Root Canal treatment
TMJ treatment
Night guards and athletic guards
Partial and full dentures
Snoring appliances
"Dr Neville does beautiful work from tooth colored fillings to crowns. Both her staff and herself are knowledgeable, caring and helpful. She sees children and adults. My children and friends love to go to the dentist. She is highly recommended."
A bright, beautiful smile can help with self-esteem, confidence and overall appearance. With the latest technologies available, improving your smile has become faster and more affordable. Our cosmetic treatments can improve or correct bites, whiten teeth, change size or shape of teeth, and fill in unattractive gaps between teeth. Neville Dental Care offers a variety of options so that you can decide which cosmetic dental treatments are right for you,
Options include:
Veneers/Laminates
Partial and full dentures
OraLase
The warm, fluid sensations created by the laser-assisted procedure allow patients to receive immediate results from this safe, gentle, and effective treatment.
What types of conditions can OraLase treat?
OraLase has been safely and successfully utilized for over a decade on patients 6 years and older to:
Instantly reduce or eliminate pain
Release restricted tissues without touching the body
Reconnect impaired neurological function
Reset retained primitive reflexes
NightLase
An effective, non-surgical airway and anti-snoring treatment.  
How does NightLase work?
A laser gently heats the inside of a patient's mouth to tighten the tissue and reduce snoring sounds and effects of sleep apnea. 
Safe and patient-friendly procedure increases the quality of sleep for patients without the use of anesthesia or post-operative pain
"Walk in, walk out" procedure
Most have immediate results after day one
We are located at:
295 Buck Road, Suite #305
Holland, PA 18966